Hey Hey people whats up! Its time for another DJ Hellcove corner with selection of wondrous Vocaloid music, just for you >w<. Pretty sure everyone had an hectic weekdays with works, study, friends and what other shits...but thank God its Friday! So sit back and enjoy the songs.
But first here an eye candy~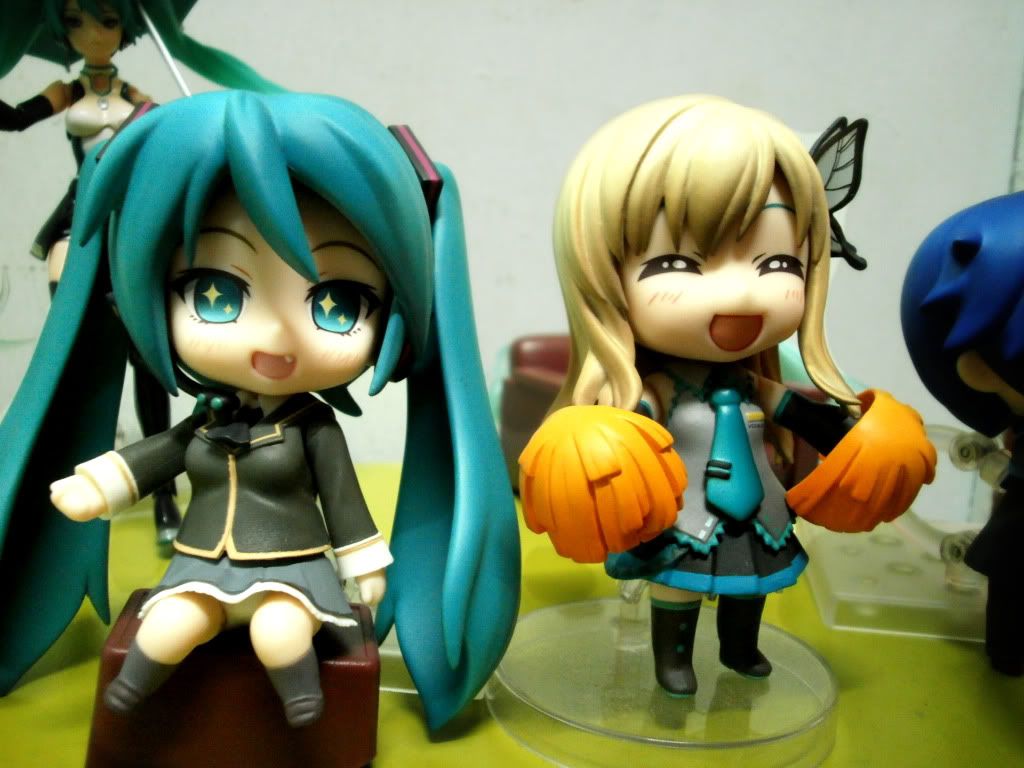 Sena: I am Hatsune Niku~
Miku: And I am...Miku? XD
Alright, lets start with the first song shall we?
Let start with something slow, again, We have our diva, Miku Append singing the song 'Light in the Blooming Garden' (
光の咲く庭で
) composed by
natsumeg
. Enjoy~
Ah, nothing like a good slow music to cool of my days. Miku Append contain lot of good voicebanks so I sure hope more composer will be using her in their songs.
Alright second up we have, IA singing a cover of the song "Turn Me On" by David Guetta. It was mixed by one of my favorite non-Japanese composer, Circus-P
/

matt9five
.
Hahaha, proper English is still way long for Vocaloid it seems, but the music is decent. Hopefully matt9five produced new song rather than just making covers. Been a while since
Amai Kotoba
.
Let have our songstress GUMI sing the third one shall we? I give you, Setsugetsuka (雪月花), songs made by
devilish5150
.
Yup, nothing wrong with good VocaRock once a while. Wait scratch that let keep on rocking!!
Alright folks, this is the last song, VY3 Lily is singing 'Leviathan', work of the team
monaca:factory
. As some of you might know, VY3 has been succesfully released yesterday on 19th of April. We from Vocaloidsync hope that composers will continue on working with her~



Well, thats all peeps. See you next week and Selamat Malam!!( >w<)~